1 tag
Our paper is submitted :) yay! Excited to see if it gets accepted or not. It's an unconventional paper…hahaha. Working with my prof was a blessing :)
3 tags
5 tags
Officially done with first year of law school! :D ahhhh!!!!!
3 tags
3 tags
NO MORE ORAL ARGUMENTS
YES!!! DONE DONE DONE!! I'm done :D phew. I don't know how but I survived oral arguments. I was shaking when I was up at the podium. I will stay out of the courtrooms and write briefs and memos in an office for the rest of my life, thank you very much. T_T don't make me do that again.  Now that oral arguments are over…time…for finals :3
3 tags
3 tags
3 tags
2 tags
lawlschool-adventures: aozuki replied to your post: Sometimes I express myself with sounds as opposed… Oh my gosh. Can we please be friends? I thought I was the only one who wants to meow sometimes! :D Friend! You are not alone :D Meow, yes!
3 tags
2 tags
4 tags
2 tags
3 tags
4 tags
4 tags
Stambovsky v. Ackley...
I'm reading a contracts case about a haunted house…and the judge is making ghost related puns and quoting the ghost from Hamlet…and mentioning Ghost Busters…and making more ghost related puns… :D this just made my Monday. 
4 tags
2 tags
6 tags
4 tags
3 tags
Happy New Year my dearest followers and everyone who passes by my tumblr! :D  
4 tags
Anonymous asked: What kind of greens should you be feeding Russian tortoise
4 tags
7 tags
4 tags
5 tags
1 tag
4 tags
4 tags
5 tags
5 tags
2 tags
jhrnson28 asked: Hi. I just got a Russian tortoise 2 weeks ago. I took him to the vet last week for a check up and everything was fine, no worms or parasites. Since last weekend he has had very watery stool but seems fine otherwise, eating really well and moving around a lot. I found your post after googling this. I was wondering what the vet told you to do to help with this, and how is your tortoise doing? Thank...
3 tags
Sermon by John Piper on Christian Hedonism →
5 tags
Best professor ever
Went to class this morning and our legal writing professor brought boxes of Voodoo donuts (famous in Portland, OR) as presents for finishing our memo assignment and as welcome gifts to the world of legal writing :) Made my day hahaha
4 tags
3 tags
I really want that wallpaper ;_; →
My cousin is wallpaper shopping for her nursery and my girly side is screaming for that wallpaper lol it's on sale too! I always wanted sons but that wallpaper is making me want to have a daughter too OTL says the girl who doesn't even have a bf yet….    
5 tags
5 tags
3 tags
just...go...click.... →
11 tags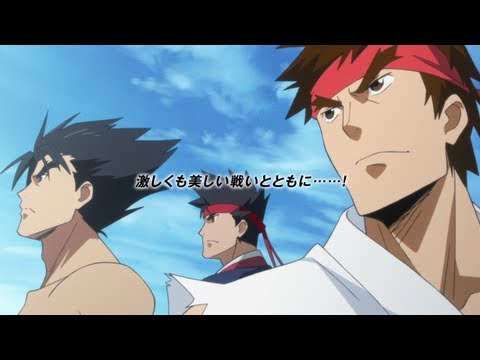 3 tags
4 tags
3 tags
Cashier: *looks at all the frozen meals I'm buying* So, what's for dinner?
Me: I have no idea
Cashier: I'm guessing it's one of these frozen meals :D
Me: Probably..
6 tags
Update on Dr. Horrible
So…she's still sniffling.  After antibiotic shots she is STILL sniffling!! D: WHY!!! It's so frustrating! Also her stool is runny…but I think it's because of the cactus pads…apparently too much makes the stool runny.  It's supposed to be really nutritional so I didn't check for possible problems T_T Oops. But that's the only part of her diet...
6 tags